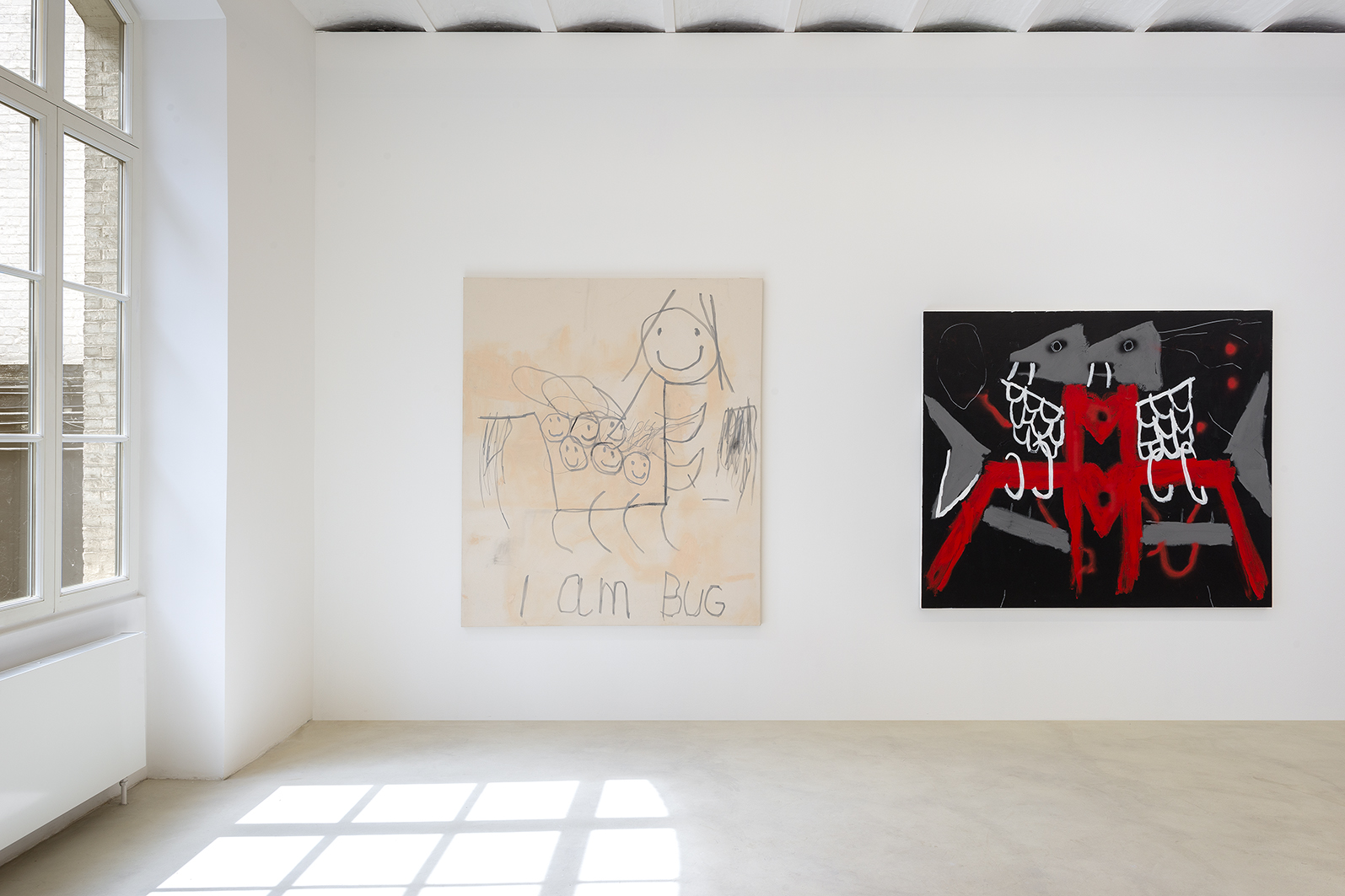 About
Robert Nava
07.06.18 → 14.07.18
About Robert Nava by Caio Twombly
Robert focuses on unearthing otherworldly creatures of infancy; his technique is suitably simple to his style and his backgrounds are usually left untouched – as if to intentionally provide air to breathe for his creations. Robert treats canvas as if it were paper and approaches it with audacity and seems fearless of making any mistakes. The courage with which he performs his work is evidently the key-factor which renders his oeuvre possible.
Many artists concern themselves with replicating the primordial outlook seen in children's art, in hopes of retaining the utmost sincerity in their work. This seemingly Cartesian procedure works as a double-edged sword, considering the immense difference of an unlearned mind and a developed one. Children always know when a painting/drawing is finished, whilst an adult must spiritually attempt to resurrect this lost decisiveness and is then prone to spiral into a vortex of self-doubt. Robert concerns himself with re-visiting the ambitions and creative results of a child's mind – which is free of exterior pollution and determined solely by a faint unconscious image.
Just as a child would, Robert spontaneously interacts with his work, confronting it with absolute confidence, and once he becomes aware of its direction he focuses on deciphering what the painting lacks to adorn it respectively. Robert works at the service of his subjects by merely accompanying and exorcising them onto canvas. Unlike children, he adopts various mediums in his interventions. A child rarely has the need to cross mediums, which results in limitations to their artistic language; for example, a child might attempt to communicate thunder and fire with similar utensils; however, Robert having a varied arsenal at his disposal along with extensive artistic training can re-evaluate this language and propose an evolution by implementing different textures (graphite, spray paint).
Robert effortlessly institutes these liberties we commonly associate with children's work, he draws inspiration from the complex line of great abstract masters along with the archaic mystery of early civilizations – all dwelling under the visceral umbrella of childish fantasy. These result in his depictions of evidently omnipotent super-beings deriving from ancient history or quirky adaptations of mythological creatures oddly fitted to our reality. These entities present themselves through simple yet unforeseen color palettes, reminiscent of an untrained mind's rejection for coordination of color, executed with complete independence and conviction.