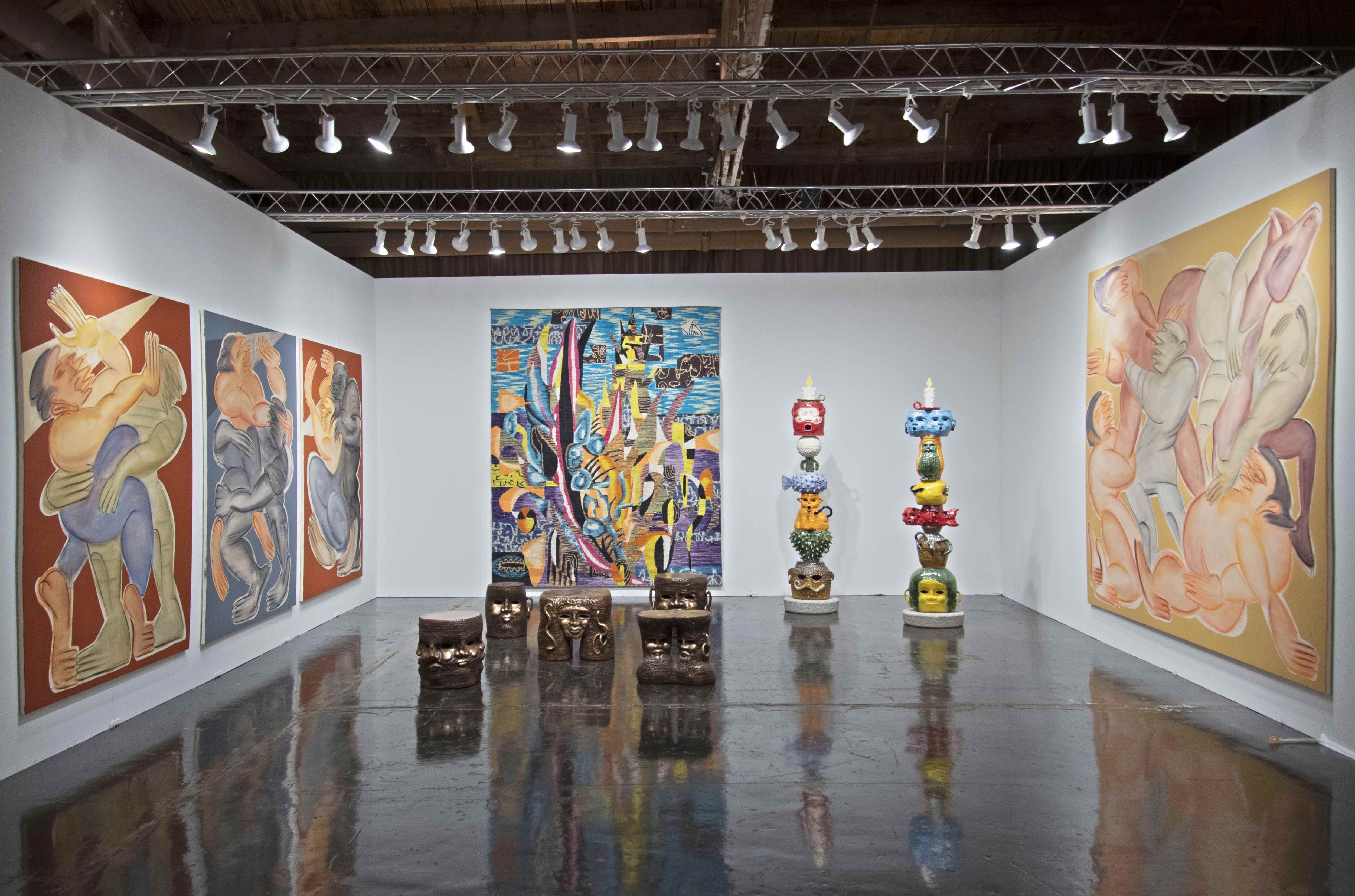 About
Nada Miami
30.11.21 → 04.12.21
For Nada 2021, Sorry We're Closed offers a stand related to metamorphoses.
The world is changing and with it the need to confront old and new mythologies.

The work of the young French painter Anastasia Bay summons ancient referents, linked to a certain formal classicism, while creating a gap with his subjects of representation. Interleaved figures mingle in windows/paintings, halfway between giant comics and antique paintings. A sometimes burlesque approach to tell the complexities of the world.

In the functional sculptures of Eric Croes, it is a question of duality, of multifaceous characters, complex, whose antagonisms are seen by turning around these foundations . «Faune & Grand Duc», «Lovers and Parakeets», «Nefertiti & Owl» tell us about the alliances, the differences and the links between Men, Women and Beasts.

Finally Yann Gerstberger, whose gigantic collages in dyed cotton threads come, by the minutia of their execution, we say like Penelope, that the expectations are an eternal restart and that the changes, revolts, struggles and demands must be constantly renewed.